Welcome to
Iridescence Salon & Spa

The Full Spectrum of Beauty.
A very special experience begins as you enter our uniquely elegant salon and spa, where you will find an array of relaxing services and treatments that will surely brighten your day.
Experience the finest in customer service, where a well trained professional staff strives for perfection each and every visit. The atmosphere is always welcoming and friendly, whether you are enjoying a pampering pedicure, custom hair style, or renewing your body and soul in our serene day spa. We are an earth friendly and cruelty free Salon and Spa with a goal to use harmless products to help our environment and the animals on our earth. We look forward to spending time with you and giving you the best experience possible. Leave your worries behind, let us bring out your inner glow.
Iridescence Salon & Spa is dedicated to helping animals around the world. Since we opened in 2009, we have raised over $30,000 for non-profit animal charities around the world. Thank you to our loyal client base for making this possible!
News
Salon clients: The salon has implemented  a new cancellation policy after an unusually high volume of last minute cancellations this recently. We've always had a cancellation policy but we've been very lenient in an effort to create the most positive experience for our guests and we understand sometimes life just gets in the way. However, […]

Valentine's Day is right around the corner! Do you need the perfect gift for someone living far away or just waited too late and realized you need a gift fast? Send your loved one an E-gift card directly through email! Please put us on your safe list for email or you may not receive your gift card if using a work email or if your computer filters unknown email addresses. Thank you!
Online Booking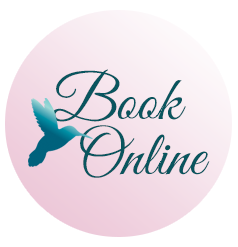 You can now schedule appointments online with us 24/7 with online booking! We know how hectic life can get and we want it to be as convenient as possible for you to book your next appointment by using our online scheduler.
Click HERE to schedule your next appointments!
Location & Hours
Iridescence Salon & Spa
1412 E. Market St. York, Pennsylvania 17403
Call: 717-751-4444
Email: info@IridescenceSalon.com
Hours of Operation
Mon: Limited Availabilty
Tues – Thurs: 11am – 8pm
Fri: 8am – 3pm
Sat: 8am – 2pm
Sun: Closed
Hours will vary on individual schedules and are by appointment only. 
Please call 717-751-4444 to schedule your appointment.